The Digital Symphony
Digierts orchestrating a transformative symphony for businesses seeking to thrive in the online landscape. Our array of services is not just a repertoire; it's a harmonious blend of strategies designed to elevate your brand to new heights.
Digierts
Our Story
Your brand is your compass, and Digierts, established in 2022, is here to navigate the digital landscape with unparalleled precision. Our team of experts transforms your vision into a strategic runway, featuring cutting-edge services—Affiliate Marketing, PPC Marketing, Lead Generation, and more. Just as fashion trends evolve, we stay ahead, introducing innovative concepts like SaaS Tools, Web Development, and Media Buying. Sustainability isn't just a fashion statement; it's ingrained in our approach, ensuring your brand's success reaches new heights. With Digierts, witness the fusion of strategy, creativity, and technology, crafting a digital legacy that stands the test of time.
With Digierts as your conductor, your brand becomes the melody that captivates audiences, resonates across digital landscapes, and ultimately stands as a testament to the transformative power of a well-orchestrated digital and performance marketing symphony. Join us and let's compose your success story together.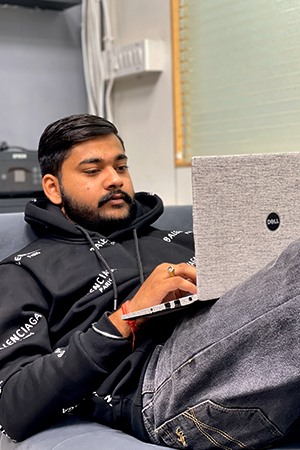 40M+
Monthly Global
Traffic
Crafting Success with Digierts
At Digierts, the magic isn't just in the outcome; it's in the meticulous process that transforms challenges into triumphs. Our diverse team of experts, from researchers to developers, collaborates seamlessly, orchestrating a symphony of services that redefine business outcomes.

CEO, Digierts
Upcoming Meetup's
Meet us at the Upcoming Conference